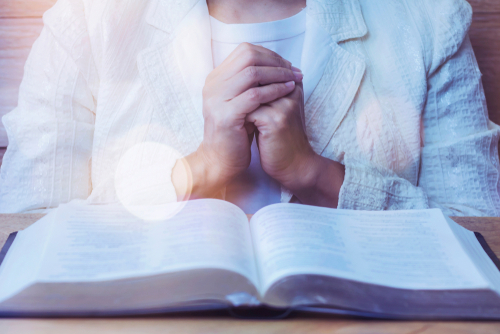 Gloria's life has had its share of trauma. Not that she ever stopped to think about it, nor did she have the luxury of time or professional guidance to work through it. She merely went through her life on day at a time, driven by her faith, not dwelling on her past.
When Partners for Housing's (P4H's) shelter staff first met Gloria, she had moved twice in a year's time—once from Mankato to Indiana, and then back to Mankato—and she was weary from this process. Furthermore, at the time of her return, she had secured employment with a local school. The reduced hours and enhanced COVID protocol eventually caused her discouragement and despair, to the point that she could no longer hold the position, and therefore could no longer afford her rent. She needed to get back on track with housing and employment, and she sought out Partners for Housing to help her in this process.
P4H staff helped Gloria identify some of the barriers to stable housing she'd been facing and connected her to mental health resources. Trained professionals encouraged her to explore some of the past traumas she had experienced, which further helped her improve some of her decision-making skills.
Staying in a shelter can be a humbling experience. Emergency shelters are considered safety nets to catch those who would otherwise fall through the cracks. Gloria remarked, "I felt I had hit rock-bottom. No job, no place to live. I knew that God had a plan for my life, but I didn't realize I'd have to lose so much before I could get back on track with [P4H's] help."
Gloria expressed gratitude for the help. "[The staff at P4H] gave me a clean place to live for a while, and a safe space to share some of what I was going through. I've come to realize that there are people in the world I can trust, and there are genuine and caring people here. It gives me hope to keep pressing on."
"It's a God-thing. Being homeless for a few months, though humbling, has been a huge blessing," she continued. "I've been learning patience. That's one of my biggest takeaways." Some of the obstacles P4H staff helped her overcome were acquiring her birth certificate and finding a landlord willing to hold a spot while she worked through the programs.
Gloria's short-term goals (once she gets settled into stable housing) include finding a way to give back to the community and to the organizations who have lent her a hand along the way. "Someday I would like to work or volunteer in a place where I can help other people struggling with homelessness. That is God's will for my life – to help others."
Gloria Presses on, Driven by Faith
Someday I would like to work or volunteer in a place where I can help other people struggling with homelessness. That is God's will for my life – to help others.
-Gloria
It Will All Work Out For The Good
Recently, while virtually attending the 60th occurrence of the Minnesota Department of Health's (MDH's) Weekly Statewide Updates on COVID-19 and Homelessness, I was reminded how brutally the pandemic has stormed through homeless populations and shelters across the state, impacting individuals, families and the staff who serve them. Updates on the recent Delta Variant is that the "attack rate" is 75-80%, which means that 8 out of 10 who are unvaccinated and exposed will test positive with this new strain. This news invokes anxiety for our team members and community partners alike.
It's difficult to calculate the amount of time and effort has been dedicated to such state and federal meetings, as well as our team's time and energy spent to disseminate the ever-changing information and put into practice.  Our staff has been diligent to put forth efforts to ensure the safety of those we serve and our co-workers, knowing that it will all come to pass and work itself out.
Partners for Housing's philosophy has always been to empower people to make decisions.  That means we inform, lay out options and ramifications, and provide support while our clients take ownership of decisions that are best for them. We encourage others, helping them see that they can overcome barriers. Time has shown us time and again that the struggles they face today will eventually become a distant memory.  Getting vaccinated is no different. 
While many are anxious about rounding the corner into Fall with a sense of fear of the unknown, we can be reminded that a little further around the corner, there will be better days ahead. We choose to remain positive and kind toward one another. Your generous support and encouragement inspire us to continue promoting success with our participants, focusing on better days ahead, and fighting against homelessness and other hurdles like pandemics.
I hope you enjoyed reading Gloria's story, showcasing her hope and faith that it will all work out.  We are grateful when our guests and clients allow themselves to become vulnerable and share their story.  As our clients enter our shelters, engage in our transitional housing programs, and move into our permanent housing units – they hold out hope for a fresh start and a better life ahead.
For that we thank you and look forward to PARTNERING with you tomorrow and in the years to come.  As an agency in transition with a need to vacate our office space, we have been focusing on affordable and appropriate space for our team, while reminding each other that it will turn out ok… and you can read on to find out more about our new home base.  No matter what, we are prepared for the long journey ahead, because we know for the people we serve, things will work out for the good.
Wishing you health, joy, and stable housing!
It Will All Work Out for the Good
No matter what, we are prepared for the long journey ahead, because we know for the people we serve, things will work out for the good.
-Jen Theneman, Executive Director

Sips 4 Shelter
Sample wines and brews, all made in Minnesota
Visit our Facebook event page for updates on which vendors will be represented. We are adding new vendors each week.
Live Music by The Jeremy Poland Band




Food by the Pelican food truck


Silent Auction

Wine Wall

Outdoor Games – Dress Accordingly!
Saturday, November 13th – 1:00 to 5:00 PM
232 Belgrade Ave – North Mankato
Jacob's Ladder to Stability
Learn More & Buy Tickets
$75 tickets
On sale Nov 1st
$35 for DD tickets – enjoy food, music and free soft drinks
After-sips concert by Dazy Head Mazy
November 13th @ 6:00 PM – Circle Inn
Sips 4 Shelter attendees will be eligible for $10 gate passes to the event.
Most of you know that we have enjoyed officing on the lovely Good Counsel campus for many years. We have appreciated the generosity and hospitality we've received from the School Sisters of Notre Dame. The time has come for us to relocate, making room for Loyola Catholic School to expand their educational space into the areas of the building we've been renting as office space for our in-home housing program and administrative teams.
With that, we're excited to announce that we have signed a lease and have relocated to Mankato Place, formerly known as the downtown mall. We greatly appreciate your support and did not want you to lose track of us!
Partners for Housing
12 Civic Center Plaza
Suite 2145

Mankato, MN 56001
The following have not changed:
Phone number 507.387.2115
Website https://partnersforhousing.org
Our shelters, Theresa House, Welcome Inn, and Union Street Place will remain in their current locations. Only our main office staff have relocated.
FY 2020-21 Donations
In the interest of consistency, we will be acknowledging donors for our entire fiscal year, July 1 – June 30, on an annual basis in our Fall newsletter. To receive the list of 2020-2021 donors, please call or send an email message.

A special note of thanks to Greater Mankato Area United Way for their ongoing funding, which allows us to continue operating our emergency shelters and programs.
Other Ways to Give
Create a Facebook Fundraiser

Attend or sponsor a fundraiser event

Visit

tinyurl.com/PartnersAmazonList

to donate needed items

Mail a check to Partners for Housing at 12 Civic Center Plz | Ste 2145, Mankato

Add the Round Up App on your mobile device

Donor-advised funds

(DAFs) allocations

Include Partners for Housing in your will

Make the Holidays brighter for a family in need by providing a Holiday Bundle
Designate Partners for Housing with your Thrivent Choice Dollars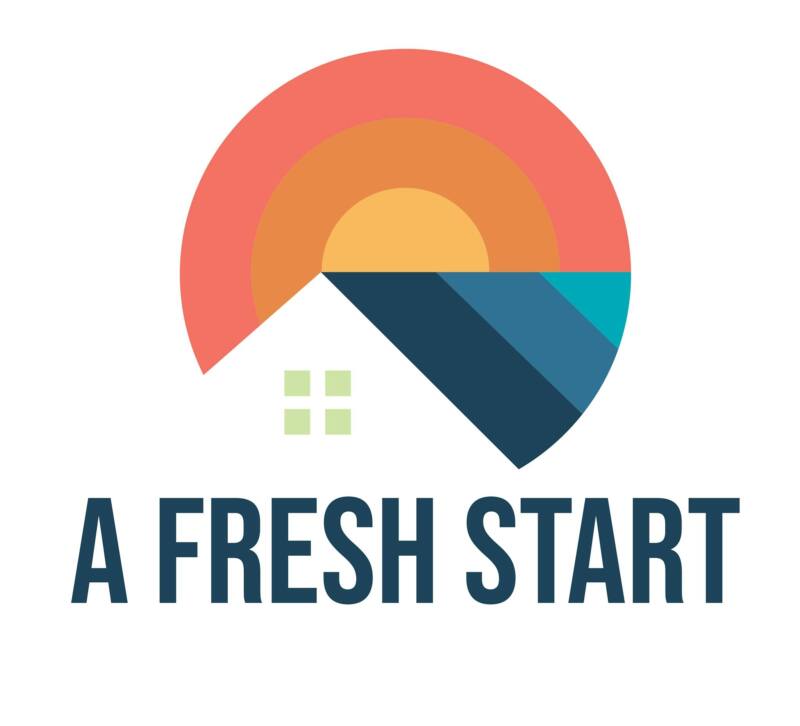 With our recent move, Partners for Housing will no longer be able to collect and store furniture and household items for our guests. We will continue to accept consumable items, such as personal and feminine hygiene products, diapers and pull-ups, as well as cleaning and basic office supplies. For a complete list of frequently needed items, please visit tinyurl.com/PartnersAmazonList.
If you have gently used furniture or other household items you would like to donate to help people get situated in their new apartments or homes, email amy@afreshstartmankato.com or text Amy at 952.334.7502.
Vision
All people have a safe place to call home.
Mission
To guide individuals and families on a path towards housing stability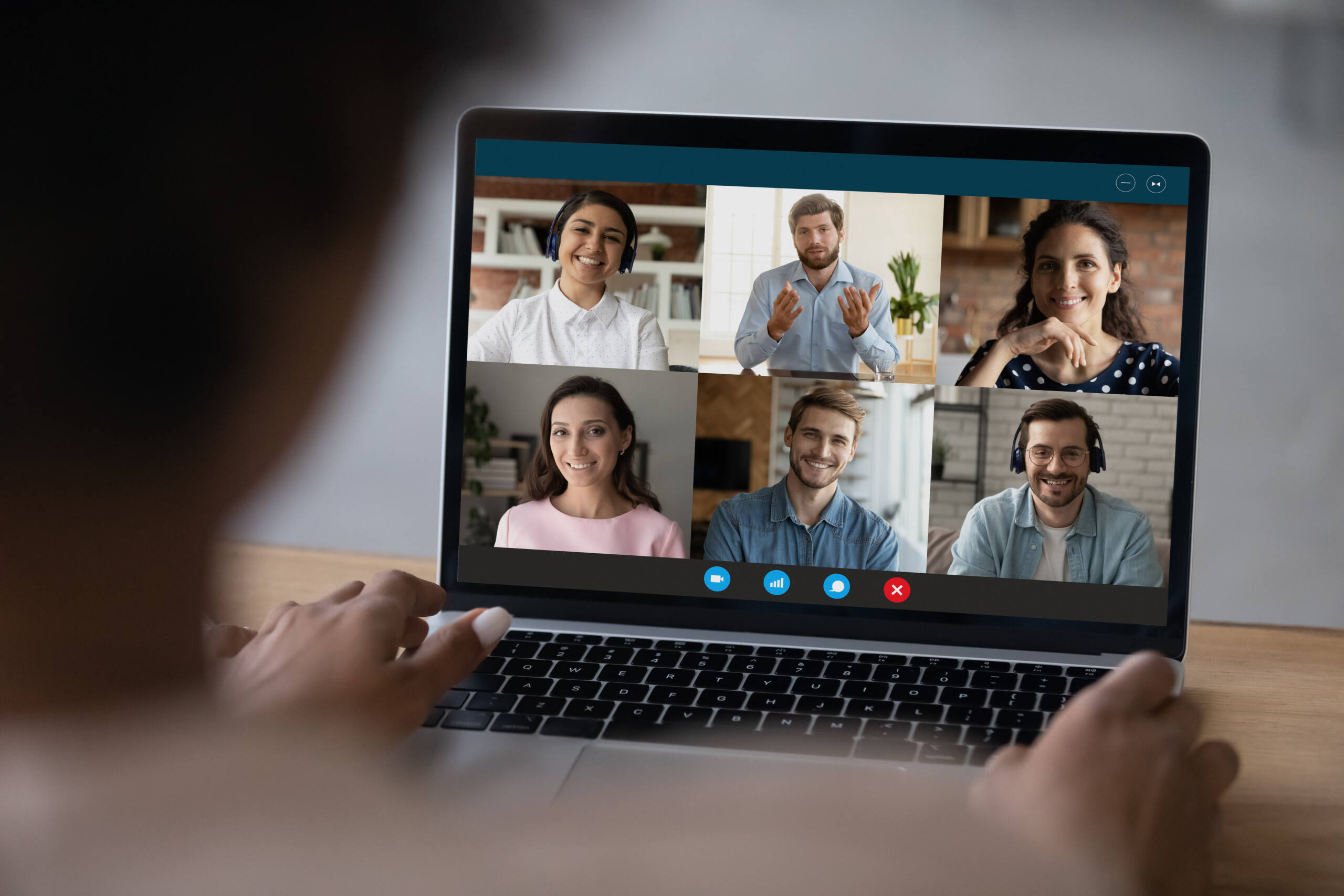 Person from a diverse population
Interested in fundraising
Person with lived experience of homelessness
Human resources experience
The Board of Directors is seeking additional volunteer members. If you are interested in making a difference in the lives of others by helping to provide stable housing, this might be a great opportunity for you.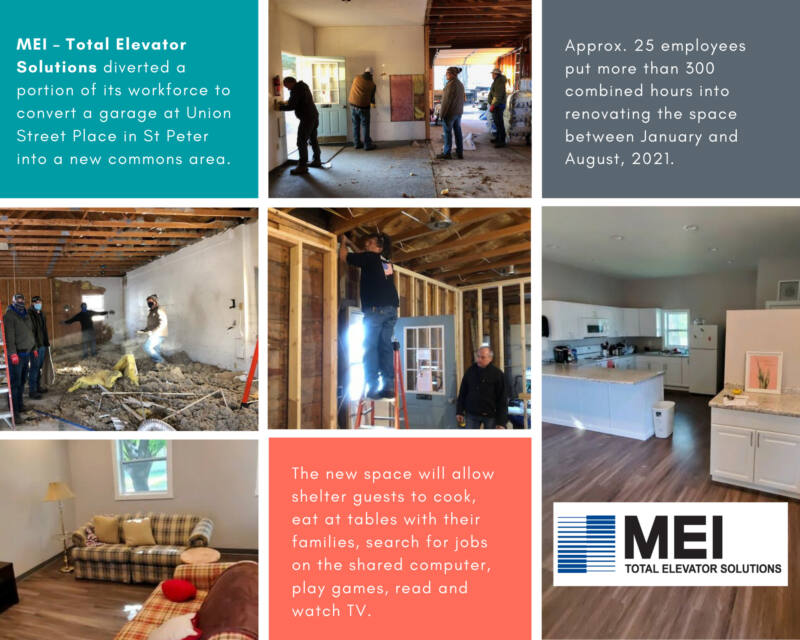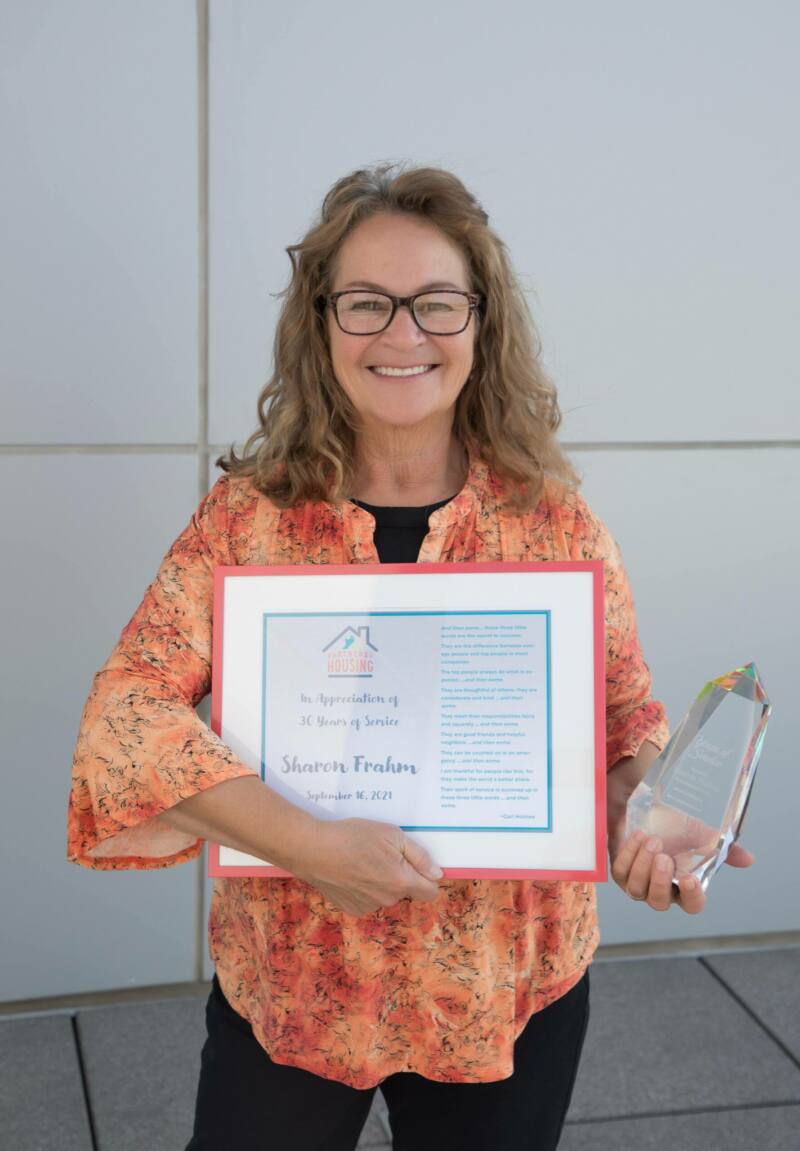 Celebrating 30 Years with Partners for Housing
Sharon Frahm, Property Manager is celebrating an amazing 30 years of service to Partners for Housing this September!
"Sharon's commitment to the community, homelessness and the people that she's impacted over the years is an incredible testament to the person she is. This is hard work, and Sharon has persevered with a heart focused on helping people who need it the most," shares Jen Theneman, Executive Director.