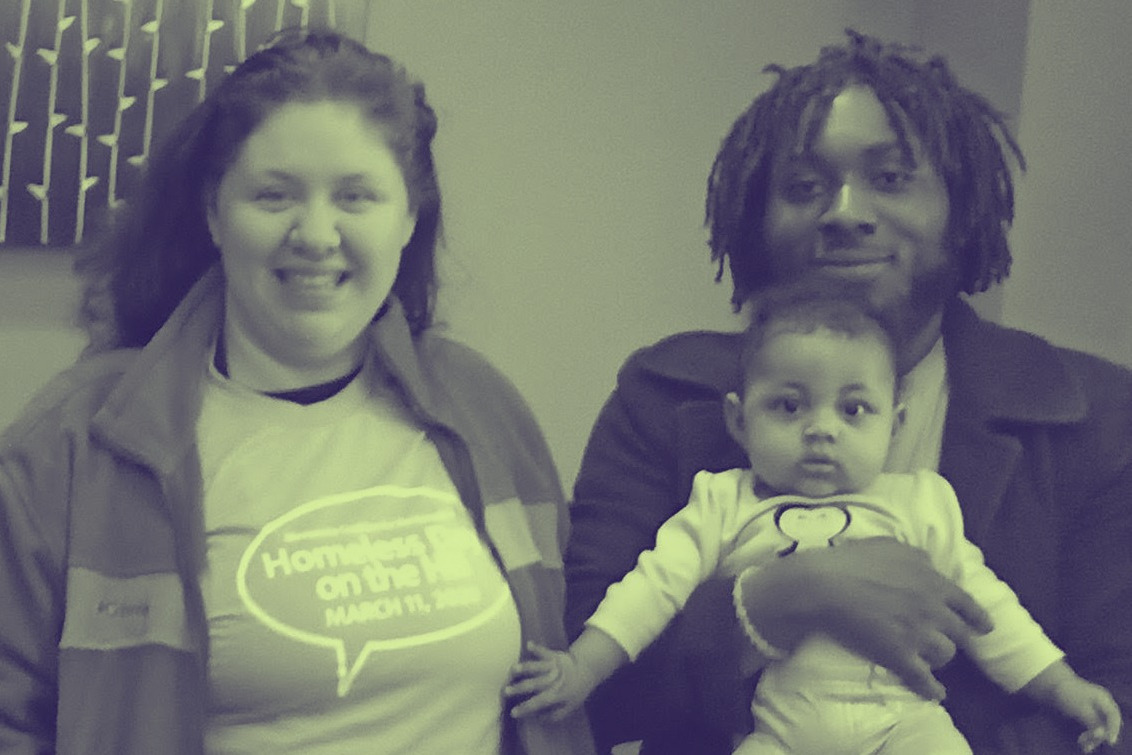 Jessica, Joaquim and their daughter, Journey
Joaquim moved to the Minneapolis area with his family as a young adult. His parents urged him to attend college and get a degree. He took classes for a few months but began to fall behind in his studies and dropped out, causing his parents to kick him out of the house.
As a teen, Jessica moved from Houston, TX to southern Minnesota to live with her father and attend high school, but the relationship was volatile, and she learned to live in a state of housing instability. "I moved to the Twin Cities and stayed on friends' couches, but it's really hard to find a shelter to stay at, because there is a waiting list or they're only for families," she said.
Meanwhile, Joaquim was living on the streets and got into trouble with the law. He served time for his offenses, and when he was released from jail, he struggled to find a job due to his criminal history. Needing a place to sleep, he sought out local emergency shelters, but none of them gave him the resources he needed to get back on his feet.
That's when he met Jessica and the two developed a mutual support system. Their relationship progressed; they found a small apartment to rent, and shortly afterward discovered that they were expecting a child. The couple had children from previous relationships. Jessica's 3-year-old son was living with her mother, and Joaquim's children were living with their mother. The couple realized they needed to stay stably housed to give their baby the best life possible, but they were faced with another challenge: Jessica, the wage-earner of the household, went on maternity leave; the couple could not cover their rent, which caused them to be evicted. They decided to leave the metro area in order to get closer to Jessica's high school friends and her father (with whom she had reconciled) and live in a less expensive area.
I would just like, from here, to stop [the cycle of homelessness] with us.
The couple welcomed daughter Journey last summer. The baby's name seems to encompass the spirit of the family's experience. "I just want to get to a point where I'm not worried about paying next month's rent; I want to be able to be stable in a job, get back to school," said Jessica. "I have my daughter, and my three-year-old son, and I would just like, from here, to stop [the cycle of homelessness] with us. We have to have something to show our kids when they're older."
The family found P4H's Union Street Place as a temporary home. P4H case workers helped Jessica find a job and get the family connected to resources in the area. During the spring, P4H helped the couple move to their own apartment, and provide furnishings for their new place. Joaquim cares for Journey while Jessica is at work, and the couple is working with legal services to help Joaquim get his paperwork in order so he can get a job and Jessica can go back to school.