Partners for Affordable Housing is best known for the two homeless shelters in Mankato:
Theresa House
Welcome Inn
Our two shelters provide emergency and short-term transitional housing for homeless and near-homeless individuals and families. Guests at the shelter have access to a social worker and enjoy the security of a facility that is staffed 24/7 with on-site paid employees.
Between the two shelters, we can accommodate up to 30 individuals or 11 families. Guests are provided simple bedrooms with a shared kitchen, bathroom and living space. Some small, private apartments are also available for families.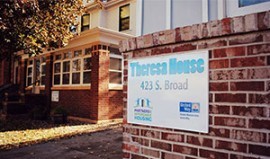 Theresa House
423 S. Broad St, Mankato, MN 56001
History: The Theresa House began in a convent community of the School Sisters of Notre Dame that became the pastoral care center of St. Peter & Paul's Church. As early as 1975, they offered housing to refugee families before opening its doors as a shelter to assist families & single females in August of 1996. Theresa House merged with Partners for Affordable Housing in 2009.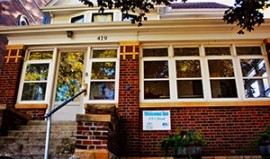 Welcome Inn
419 S. Broad St, Mankato, MN 56001
History: Partners for Affordable Housing opened the Welcome Inn Transitional Living Center the summer of 1985. Committed to serving homeless families and individuals, it provides housing and access to a social worker and other supportive services. 
Total Views: 290 ,