As school doors close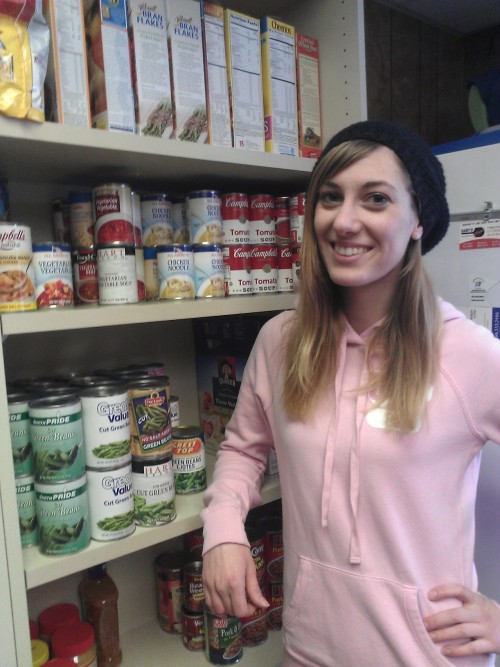 many of our volunteers head home for the summer. Of all our regular volunteers this spring semester 47% were college students. Some needed a required amount of service learning hours and other merely wanted to do some good in our community.
"I think the best moment I've experienced while volunteering would be at Pedal Past Poverty. For a long time, I thought that very few people were concerned about the problem of homelessness. I was so encouraged to see that room filled with individuals that really cared. One team shared with me how much money they raised – it far exceeded their goal. It was so unbelievable I almost started crying. I was able to picture the faces of the families I get to work with, and what that would mean for them. That was the best, being able to put a name and face on homelessness and understand that it is not about statistics but real people who matter."
These college students, most from MSU Mankato, bring such energy and enthusiasm to our shelters! Most help out with our afterschool program where they are charged with helping our students, 1st-9th graders, complete their homework and reading assignments. We always have snack too! The best part comes when the homework is done- they play board games or go outside. Washington Park is a popular destination in the spring, but we have also gone to the Library, Children's Museum of Southern Minnesota, and the Once Read Used Bookstore to greet Fred and Ethel, the friendliest cats downtown! Our volunteers are great with the kids
 Lucky for us, we had them all semester!