This year's Kiwanis Holiday Lights was a huge success and Partners for Affordable Housing is already looking forward to next year!
We were one of many groups who sent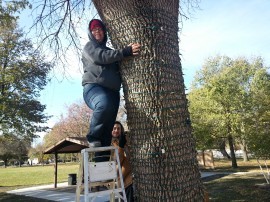 volunteers out to Sibley Park to help set up before the event. Walking in circles with huge spools of lights felt endless, but the park looked beautiful once everything was finished.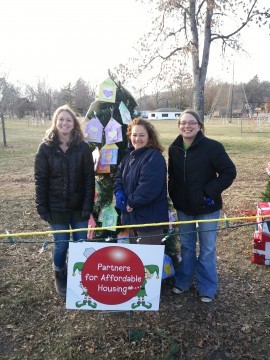 Non-profit groups who gave volunteer hours earned a tree to decorate at the park to bring awareness the community. Partners for Affordable Housing chose a theme of "Every Heart Needs a Home". Wilcon Construction donated 54 wooden houses and guests, staff and volunteers helped to paint them. The houses each represent a family or individual who stayed at the Theresa House or Welcome Inn last year.
 On three different nights we collected non-perishable food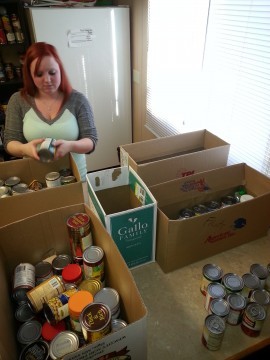 items at the gates. Families and individuals coming to see the lights helped to fill our truck with everything from pasta to pancake mix. Guests, staff and volunteers helped to sort the food and distribute it between the Welcome Inn, Theresa House and our administrative office. The food not only helps our guests at the shelters, it is also used to support families and individuals in our transitional housing and rapid re-housing programs. Case managers can invite clients to our storage room or bring a box of food out on home visits. Former guests and clients as well as potential clients who come to our door also benefit from our food supplies.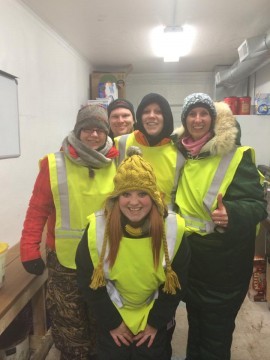 One frigid Saturday night, Partners for Affordable Housing staff and volunteers helped to run the park.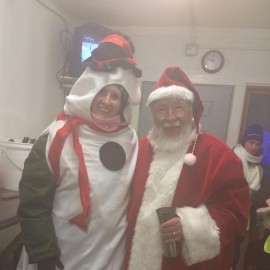 We welcomed cars at the entrance, collected cash donations, handed out programs, and directed walking traffic. Our staff and volunteers learned that its much easier to stay warm if you dance and sing Christmas songs. We even found costumes to wear and got to meet Santa and his reindeer!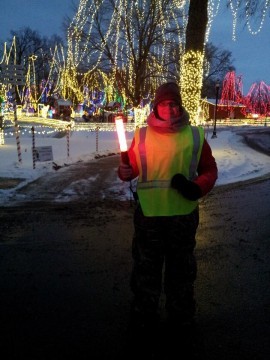 Kiwanis Holiday Lights is a wonderful event and we are so grateful to be a part of it! A huge THANK YOU to the KHL committee, local business sponsors and to the entire Mankato area community for coming together to create an amazing event! See you all next year!