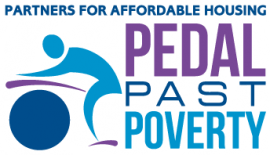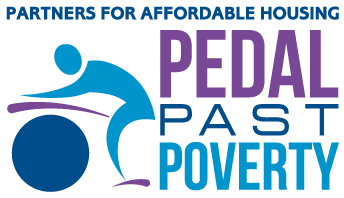 We're just over one month away from Pedal Past Poverty 2016! We've been working hard to guarantee that our Fourth Annual Pedal Past Poverty is the biggest one yet! But we need your help to make this happen!
We still have spots available for teams! We're asking that as many teams be registered by February 4th if possible. We will still be accepting registrations after this date however. This is your chance to do something healthy for yourself AND make a difference in our community! Every dollar raised goes to help fight homelessness in the Mankato area. To get registered, visit our Pedal Past Poverty page and click the "Register Now" button! 
If you're not big on biking but still want to get involved, consider volunteering! We have a ton of different volunteer activities that need to be filled. Volunteers help us with everything from set up, prize patrol, registration, food to tear down and everything in between! To view the full list of volunteer opportunities and to get signed up for a spot, please visit our PPP Volunteer page! 
To make this event even more fun and exciting for all our participants, we work with local businesses to donate some awesome giveaways and prizes! Each participant receives a goodie bag, which includes an event t-shirt! If your business would like to donate items to add to our goodie bag, please call Liz at 507-387-2115 extension 4 to let her know! We hope to have approximately 600 participants again this year. We also give away prizes for each of the 10 heats and a few overall prizes. Again, if your business would like to get involved, consider donating some prizes for our riders. We will accept prizes for both individuals or a team prize (10 persons per team). 
Finally, another way for you to get involved is to donate to any one of the teams we have participating this year. Each team has a fundraising webpage where donations can be made online. You can view the list of teams participating in Pedal Past Poverty on Raceplanner.com.