By Jean Lundquist Special to The Free Press
Sunday April 10, 2016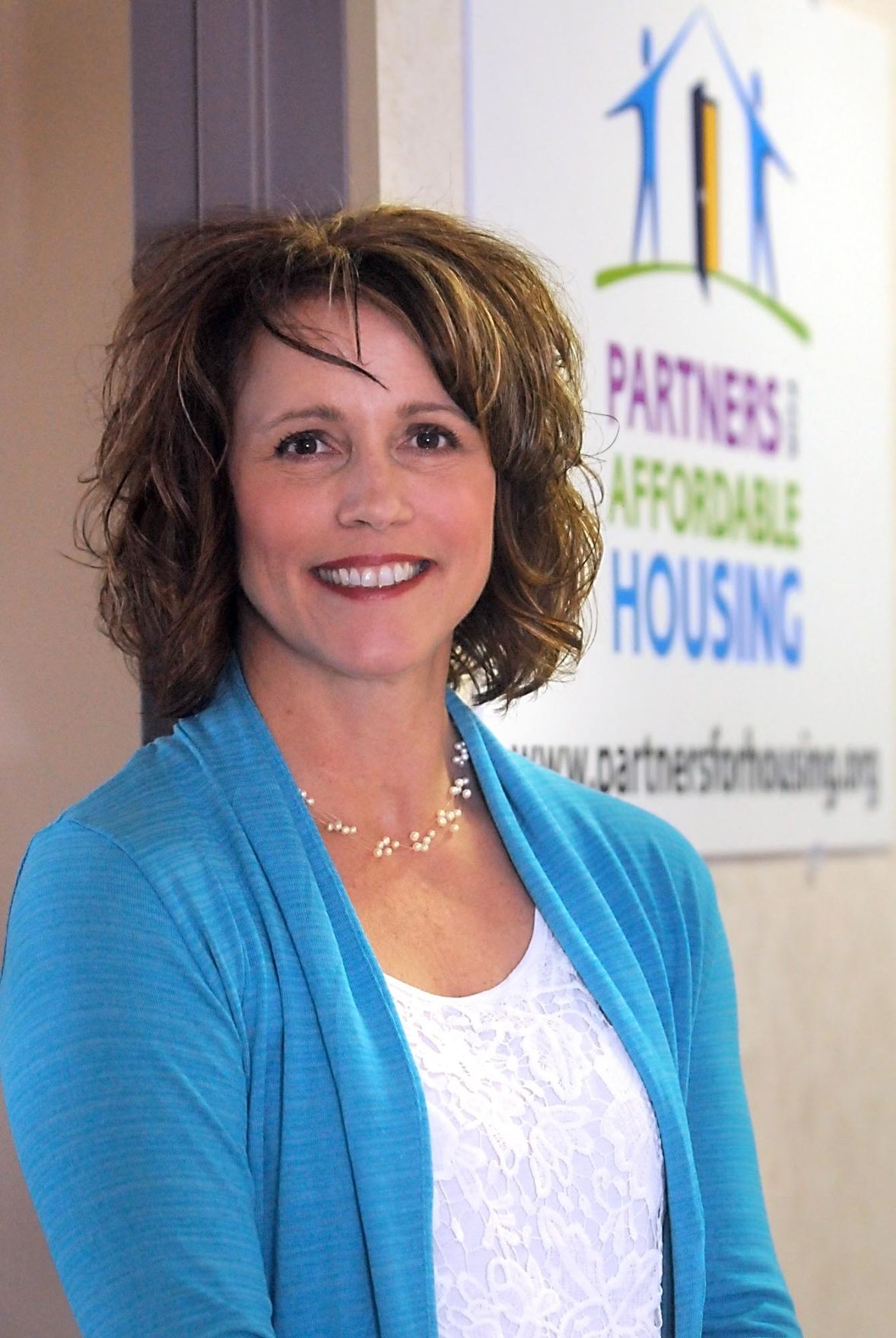 MANKATO — Deb Newman was a longtime volunteer with the Greater Mankato Area United Way and served on many committees within the organization. As a result of her service there, Newman said she became aware of "the plight of people here."
Having decided 10 months earlier it was time for a career change from her tenure in human resources, Newman jumped at the chance to serve as executive director of Partners for Affordable Housing in Mankato. She started in that position a year ago.
"Giving back to the community has been very important to me because so many people have helped my family, and me, personally."
Partners for Affordable Housing, which includes the two homeless shelters in Mankato, Welcome Inn and Theresa House, is a particularly good fit for Newman. "In the 1970s, my family suffered a devastating fire that displaced us for a few months. I know what it feels like to lose your home, and the stability associated with that, from a child's point of view. This is a good match for me."
Ironically, even Theresa House was without a place to call home when the church that was providing space decided to convert the building to serve as a residence for young men in training for the priesthood, and Theresa House was temporarily homeless.
For many people in the area, homelessness is a temporary situation. Newman says a common cause of homelessness is unexpected expenses, such car repairs. The car is needed to get to work so there is food on the table, so the rent goes unpaid. Or, she said, there are unexpected medical bills that need to be paid, and paying the rent gets pushed aside. Other times, homelessness may come with relationship changes.
When evictions occur under these circumstances, Newman said often people don't get to bring many personal belongings, making it even more difficult to get back on their feet. Partners for Affordable Housing takes that into account and helps provide furniture and other personal items when a person or a family is ready to transition out of temporary shelter.
People in Mankato would be astonished to know the extent of homelessness here, Newman said. A combination of low wages and high rents go hand in hand in causing homelessness. "A fair market rate for a modest two-bedroom apartment would be $590 per month. In Mankato, that apartment rents for $800. A rule of thumb equation is that rent should account for no more than 30 percent of a family's take home pay. In Mankato, that rate is at 50 percent. Many of the homeless are working people here."
Newman said some people believe lack of affordable housing and low wages can be explained by the fact Mankato is a college town. But she points to St. Cloud and Duluth, both college towns, but without the homeless problem found in Mankato.
There is generally a 1 percent vacancy rate for apartments in Mankato, she said, and that translates into high rents. Partners for Affordable housing also has apartments for people to live in at less than market value for up to 24 months as they transition to finding housing on the open market. Many local landlords also offer apartments at less than market value, she said.
Other Mankato statistics Newman finds shocking are that 47 percent of homeless people are children. Children and young adults younger than 25 are a growing population in need, she said, as are senior citizens.
Homelessness, Newman said, is not solved when a roof is put over someone's head. The issues that caused homelessness need to be addressed, and Partners for Affordable Housing works with many other organizations to address those issues. They might include mental health, physical health, job skills and learning healthy habits.
Still, Newman is on a mission to put those roofs over the heads of people in need. A larger building able to house more people is at the top of the list Newman keeps of the needs for Partners for Affordable Housing. She hopes that building can be found this year.
Original article: http://www.mankatofreepress.com/news/more-to-housing-than-a-roof-overhead/article_0065c916-e476-11e5-a887-1760bd5a9c9b.html
Total Views: 280 ,