It would not be possible to do what we do without the help of our amazing volunteers. If you would like to get involved, please download the application, fill it out and sent it back in. You can also email Gabriell, Communications Coordinator, at gabriell.pah@enventis.net.
Volunteer positions available with Partners for Affordable Housing:
Enrichment Program – Monday – Friday, 3:30pm – 4:45pm

For our Enrichment After School program, we ask for a one or more day per week commitment for one Semester (September – December or January – June).
Facilitate homework completion and games from 3:30 to 4:45 Monday through Friday. Lead activities and engage the students in different ways to encourage reading and positive social/emotional skills. Be prepared to re-learn 3rd grade math!
*This volunteer opportunity will start again in January!

Shelter Community Meals – Thursday Nights, 5pm – 6:30pm

Purchase, prepare, and serve a simple meal for the families staying at our shelter on Thursday evenings. Meals are held at Centenary Church where you will have access to their full commercial kitchen. The number of people eating will vary week to week (10-25) with a near-exact count provided the week of meal.

Thursday Night Child Care – Thursdays, 6pm – 8pm

Nursery care for 0-5yr olds while parents are in skills class. This need runs year-round. Play games, read stories, keep kids safe and happy!
*2016-2017 volunteer opportunity dates for New Beginnings Child Care coming soon!

Donation Sorting – Anytime

Help us keep our donations neat, organized, and usable for shelter guests and other clients. Duties range from folding sheets, sorting kids' clothes by sizes, cleaning dishes and moving furniture. Sorting can be done for 2-4 hours on almost any weekday between 9am and 5pm. The work can be a little tedious so bring a friend and help us at our Free Store.

Property Related Help – Anytime; Some Seasonal

Help us with property related items: volunteers help with cleaning, painting, or yard work. Some projects that we'll need help with year include spring gardening, replacing mulch, mowing and raking leaves in the fall.

Pedal Past Poverty Event – 6th Annual: Saturday, February 24, 2018

Join the planning committee or help with event day activities including registration, check in, prize control, bike runners and much more!

Back-to-School Backpack Stuffing – August 2017

Help us get backpacks ready for the children in our shelter and Transitional Housing Program as they head back to school. School supplies are a big need for us this time of year, as is volunteers to help us put together bags for each of the kids!

Kiwanis Holiday Lights – November/December 2017

We anticipate being a part of the Kiwanis Holiday Lights Show again in 2017. We will need volunteers to help do set up and tear down of the park before and after the event. We will also need volunteers to work a few hours doing various park activities (directing traffic, taking donations, etc.).

Christmas Wishes: Adopt a Family – November/December 2017

Consider adopting a family from our shelter or currently in our Transitional Housing Program. By adopting a family, you help by providing presents to each family member so that they can enjoy the holidays.

Christmas Wishes: Wrapping Parties – December 2017

Come help wrap presents for the families in our Christmas Wishes program! This is a great group activity to get you in the holiday spirit! Donations of wrapping paper, gift bags and tape are appreciated!
---
Applying to Volunteer
Persons Interested in any of the above positions please fill out an application form below. We rely a great deal on community volunteers to keep our programs running smoothly and effectively. Your time and talents will not go to waste, please share with others your personal gifts.
PAH reserves the right to do a background check on all volunteers to ensure compliance with Minnesota statute and recommendations of our insurance carrier.
Downloadable Application
Request Volunteer Information Form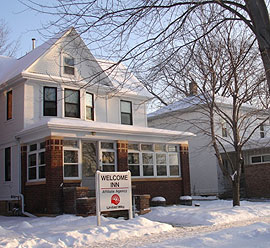 Total Views: 1509 ,